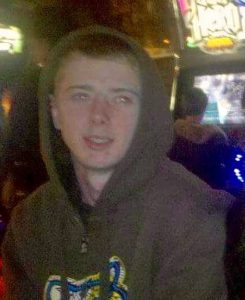 A brief summary of Brad's murder will be posted here.
A message from Brad's sister when he died:
He was mighty, he was a soldier. He was a knight in shining armor. He was everything his girl wanted him to be even if she didn't realize it. He was a Father, a brother, and a son. He was family, he was a friend, he was loved. He was happy, he was amazing, he is missed. We are all lost without him. He is and will always be, Brad Lee Morgan. My one and only brother that I'll ever need and ever want. Someone took him away from me and everyone he knew, know we will cherish the legacy and memories he has left behind for people to witness. He is who he is and who he was. He was a miracle, to me, and everyone around him. He was a gift and he was way higher than anyone I have ever known. He surpassed most people in knowledge and in respect. He was highly thought of, admired, and we will all hold him dear to our hearts. We all miss you.