Mission. Unite Oregon and Washington Families to struggle on behalf of their Loved Ones for police accountability.
Who we are. Pacific Northwest Family Circle (PNWFC) is an all-volunteer community group that supports Oregon and Washington Families whose Loved Ones were killed or injured by police officers.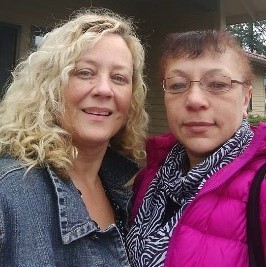 WMeet Our Co-Founders. The idea of connecting Families to struggle for justice started in early 2016 when two mothers met, Irene Kalonji and Shiloh Wilson-Phelps. They'd both lost their sons, Christopher Kalonji and Bodhi Phelps, to police violence in Oregon, only 4 months apart.
Today, Irene and Shiloh are at the center of the leadership as Co-Founders, ensuring that PNWFC is on the right track. Other Families lead by contributing ideas and efforts to further the cause of police accountability. Numerous individual community members & partner organizations follow the leadership of the Families to help carry out their ideas to educate the public and reform the justice system.
Join Our Family
PNW Family Circle. We organize people for the following mutual benefits:
Provide emotional support for traumatized Families
Educate the public on police violence
Support Families in implementing their ideas for justice
Makes our voices heard together at the local, regional, and state levels
Loved One Circle. This includes all loved ones who have lost their lives or been injured by police and a Family Member has declared their membership.
Family Circle. Family Members affected by police violence declare their membership and willingness to struggle strategically with other Families.
Action Circle. Community members may declare themselves as Members of Pacific Northwest Family Circle by committing to and following through on a task of their choosing consistent with justice struggle activities identified by Family Members.
Giving Circle. This includes individuals and organizations interested in donating money one-time, monthly, or annually.